PEDL Practical English for Daily Living
PEDL is a teaching app of practical English for day-to-day application. The app contains three English books each containing 15 unique purchasable articles fit with different themes based on daily life.
Features:
– Passages are read by native English speakers to help user learns, imitates and understands native accent.
– Pictures and Chinese translation are available for some selected words to let user learn new words efficiently.
– Short quiz is available at the end of each lesson to re-enforce the newly learnt concept.
– Simple user interface for easy navigation.
You can download PEDL from Apple App Store and Google Play Store. A school edition is also available for bulk purchase. Please contact us if you need more information.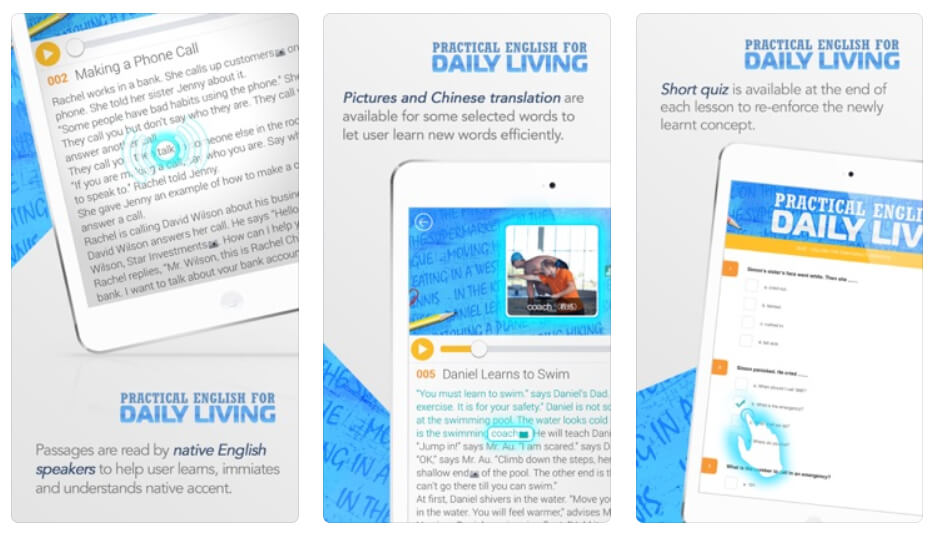 Comments are closed